2022 Sponsorship and Advertising
The continued support and partnership from our Premier Partners and Allied Member Network is a key part of our industry's recovery. Many of you continue to produce creative ways that your companies can make an impact in a time of crisis, such as offering unique solutions for guest & employee safety and extending members exclusive cost-saving promotions.
For 2022 your collaboration is more important than ever as we continue to work towards a revitalized industry & travel economy. With this in mind, we have re-imagined existing and added new opportunities to engage in a hybrid world and grow your visibility.
Opportunities are exclusively available to Premier Partners & Allied Members.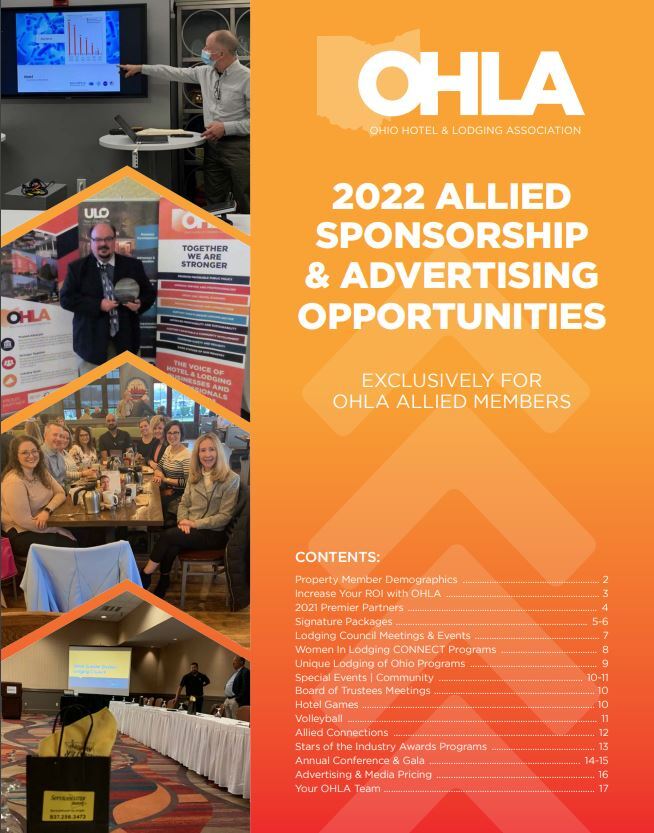 If you are interested in learning more, please contact Lauren Stazen, Director of Membership, at Lauren@ohla.org or by calling our offices at 614-461-6462.
Not a member of OHLA? Click here to learn more.
Thank You to Our Partners
---