History of the Ohio Hotel & Lodging Association
Serving Ohio's Lodging Industry for 130 years!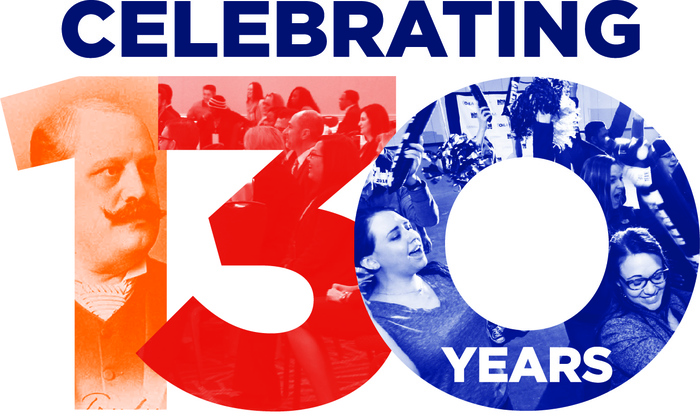 The Ohio Hotel & Lodging Association (OHLA) is one of America's oldest hotel associations, as well as one of the longest continuously operating business associations in Ohio. Founded in 1893, OHLA provides advocacy, information, resources, and education for operators and professionals in every type of lodging business across the state. OHLA supports efforts to grow Ohio's travel economy, to provide jobs for hospitality professionals, and to maintain a prosperous hotel and lodging market.
In 1893, Mr. D.C. Shears, General Manager of The Grand Hotel in Cincinnati, was elected president of the newly formed Ohio State Hotel Association. Other officers included Mr. W.C. Terry of the Hotel French in Lima and Mr. W.H. Maxwell of the Palace Hotel in Cincinnati. Nineteen members signed up in the organization meeting, each paying dues of $5 to $10 annually.
An original need leading to the creation of OHLA was to stop hustlers from passing bad five-dollar bills as a method of payment at hotels. However, OHLA was also created to expand educational opportunities and to establish a legislative voice for the hospitality industry.
The name of the association has changed four times since its inception. Each name signifies a significant step forward in the history of the organization and the need to accurately reflect the structure of the industry and its membership. In 1917, the Ohio State Hotel Association became the Ohio Hotel Association. In 1923, it became the Ohio Hotels Association. In 1964, the name was changed to the Ohio Hotel & Motel Association when it merged with the Ohio Motel Association. On January 1, 1998, the name was changed to the current version: The Ohio Hotel & Lodging Association.
The association has also changed as American society has evolved. Coinciding with women's suffrage in 1916, the by-laws were changed to eliminate the word "male" and thereby permit females to join the association. Later that year the first woman, a manager at a Cleveland hotel, joined the association. However, it was not until 1993 when Diane Henderson, General Manager of the Days Inn Sharonville, was elected the association's first female president
In 1921 OHLA joined the American Hotel & Lodging Association (formerly American Hotel & Motel Association. AHLA has provided a voice for the hotel industry on a national level since 1910, and OHLA is an independent Partner State Association of the national entity, not a chapter. Just two years later the OHLA gained its not-for-profit status and was incorporated under the signature of the seven-member Executive Committee. Today the OHLA continues to operate as a not-for-profit 501(c)(6) corporation.
Strong membership in 1928 led to the creation of several local lodging councils. OHLA was able to collect more than $30,000 in delinquent accounts and bad checks for its members in 1928 – half a million dollars at 2023 rates. This impressive collection program increased members and led to the formation of lodging councils in Cleveland and Dayton. OHLA continues to work to improve members bottom lines with programs that provide savings and efficiencies in operations, procurement, construction and more.
Today OHLA oversees local lodging councils in Akron, Canton, Cincinnati, Cleveland, Columbus, Dayton, Northwest Ohio, Mahoning Valley, Southwest Ohio, and a Unique Lodging of Ohio (ULO) Council.
In 1928 the OHLA helped create the first hotel course of study at The Ohio State University. The working relationship between OHLA and institutions of higher learning is still strong today and has extended to colleges, universities and technical schools across the state.
OHLA has had a strong list of executives throughout the years. One individual whose history is forever linked with the history of the OHLA is Captain H. Mowrey. "Cap" was OHLA's Executive Director for 50 of its first 100 years, from 1933-1983. Known and beloved throughout the state capitol and the halls of commerce, Cap Mowrey retired in 1983 and passed away in 1986.
Samples of OHLA policy victories include defeat of a proposed statewide lodging tax in 2005, defeat of various unsupported and even illegal local lodging taxes, successful support of a new funding model in 2012 that increased the State of Ohio tourism marketing budget up to as much as $10 million annually, implementation of short-term rental regulations, the opening of Ohio to larger group meetings and events earlier in the pandemic than a majority of other states, support through grants and tax relief for hotels during the economic recovery, and more.
OHLA's current President & CEO, Joe Savarise, joined the organization in January 2015. During that time, OHLA has expanded its professional staff, completed a rebranding of the organization, added committee and volunteer opportunities, launched initiatives in the areas of education & workforce and innovation & technology, expanded its local lodging councils, increased government affairs efforts, engaged in charitable & community efforts, and moved the association into its first new office in 40 years, in order to provide a fitting home for Ohio's hotel & lodging industry.
Each day, the OHLA team works to provide services, resources and connections that make hotel & lodging businesses and those who work in them more successful.
Thank You to Our Partners
---