Operational Tools
---
This page contains the following information:
CARES Act
Paycheck Protection Program
Additional Financial Relief Opportunities
CMBS Lending
Reopening Information
Cleaning & Disinfecting Measures
Brand Specific Information
Personal Preventative Information
Business Resources
---
Federal Relief Information
---
Small Business Owner's Guide to the CARES Act
Paycheck Protection Program
A key provision of the federal economic relief legislation known as the CARES Act is a government-backed forgivable loan program called Paycheck Protection Program (PPP).
---
Businesses can apply through any existing SBA lender or through any federally insured depository institution, federally insured credit union that is participating. It is highly recommended that businesses consult with their local lenders. All loans will have the same terms regardless of lender or borrower.
Paycheck Protection Program Application
PPP Information for Borrowers - U.S. Treasury Department
Treasury PPP FAQ - As of April 8, 2020
Note:
Some individual banks have cautioned
additional rules
from Treasury and the Small Business Administration are necessary for them to process loans.
The amount of funds available are limited. A list of participating lenders as well as additional information and full terms can be found at
www.sba.gov
.
Special note: CMBS borrowers need to review provisions of their loan agreements regarding the impacts of additional indebtedness. OHLA is advocating for state and federal guidance to provide flexibility in CBMS lending, but those steps have not been taken yet.
Additional Financial Relief Options
---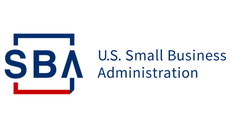 SBA Economic Injury Disaster Loan (EIDL)
The application process was recently greatly improved and streamlined. Businesses who have used the
new online process
this week have reported that it only takes minutes to complete and allows you to enter your routing and account information for direct deposit of emergency funds. An initial $10,000 emergency grant is expected to be processed in days, not weeks. Like all the federal programs, the EIDL money is limited, so businesses who have not done so are encouraged to
apply today
.
Small Business Debt Relief
Will directly support through non-disaster SBA loans including 7(a), 504 and microloan programs. SBA will cover all loan payments including principal, interest and fees for six months. See these pages for more information:
Employee Retention Payroll Tax Credit

Fully refundable credit for employers of up to $5,000 per employee equal to 50 percent of qualified wages (including allocable qualified health plan expenses). It applies to wages paid between 3/12/20 and 12/31/20. Employers will report their total qualified wages and the related credits for each calendar quarter on their federal employment tax returns (usually Form 941, Employer's Quarterly Federal Tax Return. Form 941 is used to report income and social security and Medicare taxes withheld by the employer from employee wages, as well as the employer's portion of social security and Medicare tax.) For more information see the
IRS webpage.
Delay in payroll taxes
All employers and self-employed individuals may defer payroll tax payments over the next two years, with half due by 12/31/21 and the second half due 12/31/22. But this provision does not apply to businesses who receive one of the loans available under the CARES Act.
Insurance payment deferrals
The Ohio Department of Insurance has issued official Bulletins requiring insurance carriers to allow the deferral of premium payments.
Bulletin 2020-03
requires health plan insurers to give employers the option of deferring premium payments interest free for up to 60 calendar days from each original due date.
Bulletin 2020-07
requires property and casualty, life, and long term care insurance companies to provide at least a 60-day grace period to pay premiums. The Orders on deferral are in effect until the state of emergency declared by the Governor is lifted.
Workers' Compensation Deferral
Ohio BWC has
deferred workers comp premium installment payments
due for March, April and May until June 1, 2020. BWC will not cancel coverage or assess penalties for amounts not paid because of COVID-19. Safety education and training requirements for the policy year ending June 30 will be waived for employers participating in the Drug-Free Safety Program, EM Cap Program, Grow Ohio, Industry Specific Safety Program, One Claim Program and Policy Activity Rebate Program. The relevant premium discounts will be applied automatically.
Employers can defray the costs of paid sick leave required under the Families First Coronavirus Response Act with tax credits. The IRS has provided initial guidance regarding what information employers need from an employee in order to substantiate eligibility for the tax credits. Important information for employers about
COVID-19 sick leave and tax credits
is available here.

Electric Utility Savings Program, information provided by Abbie Stair, IGS Energy
There have been recent changes to Ohio's Energy Efficiency & Peak Demand Reduction programs. These charges are on the utility-side of your bill and are non-competitive. It does not matter who supplies your electric, this is a utility charge.
In the past only a select subset of companies qualified to opt out of these charges, recent changes from House Bill 6 have reduced the requirements and opened the opportunity to more customers. If you are interested in this cost savings opportunity, please see more information here.
Commercial Borrowers & CBMS Lending
---
The State of Ohio has adopted
Executive Order 2020-08D
which is intended to provide relief from commercial evictions and foreclosures. The order does the following:
- requests landlords to suspend rent payments for small business commercial tenants facing financial hardship due to COVID-19 for at least 90 days
-requests moratorium of evictions of small business commercial tenants for at least 90 days
-requests lenders provide commercial real estate borrows an opportunity for forbearance of a term of at least 90 days
While the Order does not require forbearance, it is a useful element in discussion with many commercial lenders. OHLA continues to work on the issue of lending relief and CMBS loans, which require more specific guidance from regulators in order to assist borrowers. OHLA has provided specific asks to both state and federal officials on the issue of CMBS loans, including giving Master Servicers the latitude they need to work with borrowers, and ensuring that accessing federal aid in the wake of the COVID-19 disaster does not trigger resource provisions in non-recourse loans.
CMBS lenders should note there is an existing provision in Ohio law which offers them protection from resource provisions.
Under the provisions of
Ohio Revised Code Section 1319.08
so-called "bad boy" or "Cherryland" carveout provisions in CMBS agreements cannot be interpreted to include the mere insolvency of the commercial project when the property's financial problems were due to the bad economy and real estate downturn as something that allows the lender to seek full recourse against the borrower and guarantors.
For more information about CMBS and non-recourse loans in the current economic environment, see these resources:
Quick Answer Resource Documents
---
Small Business Debt Relief Program FAQ - Allied Member WVC Rubix Cloud
Economic Injury Disaster Loans & Emergency Economic Injury Grants FAQ
- Allied Member WVC Rubix Cloud
Payment Protection Program (PPP) Loans FAQ
- Allied Member WVC Rubix Cloud
Feedback or Questions?
---
If you have questions about the federal relief programs or comments about your experiences about applying for economic assistance, you can share those via our online system.
Facilities Resources
---


Important Note for Hotel & Lodging Environments
---
It is critical for cleaning and maintenance procedures to be strictly followed to help prevent the spread of all illnesses. Staff who are sick or have been at high risk of exposure should remain isolated at home. Employees must inform employers if they develop any symptoms.
The risk of hotel guests who may be infected staying in a particular hotel is currently extremely low. Information is available to provide guests to help them avoid spreading the virus.
Housekeeping & maintenance teams should avoid close contact with guests who have self-isolated. They should wear gloves while cleaning, and use alcohol hand rub before and after wearing gloves.
Before entering the room, cleaning staff may inquire if people are well, and ask them to put on a surgical mask, if available. If a guest develops symptoms, they should remain isolated and the hotel should notify their public health agency.
Do not consider people of Asian decent more likely to have COVID-19. This is a worldwide problem.


Informational OHLA Resource Pages for Hotel & Lodging Employees & Associates
Reopening Resources
---
Fisher Phillips - OHLA Allied Member
AHLA and Cozen O'Connor
Frequently asked questions from the AHLA Webinar can be found
here
.
Dept. of Health and EPA Issue Advisories on Water Systems
While hotel & lodging businesses were recognized as essential businesses and not subject to closure by the state Orders on COVID-19, a substantial portion of our businesses did have to suspend operations for business and economic reasons. Any property with an interruption in service is reminded that critical steps must be taken to ensure water safety.
Cleaning & Sanitization Resources
---
OHLA/AHLA Safe Stay Standards Guide
The lodging industry has a longstanding commitment to cleanliness and safety for our employees and guests and already maintained strict protocols in this regard. These new health and safety guidelines represent best practices for the hotel industry, in accordance with CDC guidelines, during the re-opening phase of the economy. Developed by an Advisory Council including all of the major national hotel brands and companies, these industry-wide standards are endorsed by the Ohio Hotel & Lodging Association as the basis for state and local benchmarks. Find the guide here.
COVID-19 Prevention & Preparedness Resource Guidebook
The American Hotel & Lodging Association has prepared a comprehensive guide to COVID-19, with information on understanding and recognizing disease; employee safety, decontamination, communication suggestions and more. You can download the guidebook here.

Petra Plus Process Recommendation Resources
Petra Risk Solutions has provided us recommendations regarding ill hotel guests, temporary use as a healthcare facility, & hotel closing procedures for both full and limited service properties.
Recommendations for Managing the COVID-19 Business and Government Actions
Closed Hotel Operations Recommendations
Centers for Disease Control and Prevention (CDC) Cleaning Resources
List N: Disinfectants for Use Against SARS-CoV-2
All products on this list meet EPA's criteria for use against SARS-CoV-2, the virus that causes COVID-19. List N: Products with Emerging Viral Pathogens AND Human Coronavirus claims for use against SARS-CoV-2
OSHA Guidance on Preparing Workplaces for COVID-19
Federal guidance to reduce the impact of COVID-19 outbreak conditions on businesses, workers, customers, and the public by helping employers to plan now specific actions to respond to COVID-19. Includes steps all employers can take, and information about low, medium and high exposure risk jobs. Download the guide here.
OHLA Allied Members Cleaning & Disinfection Recommended Proceedures
---

Our partners at P&G suggest following the disinfection procedures to keep you and those around you safe during this coronavirus outbreak.
Address the Threat: 2019 Novel Coronavirus Disinfection Procedures.

Advantage Equipment
Our partners at Advantage Equipment have provided us best practices for laundry and laundromat services in response to COVID-19. Each area that processes using commercial laundry equipment may need to address the growing Coronavirus concern in different manners. Check out the latest information on their resource page.

CINTAS
Our partners at CINTAS recently launch their Sprayer Disinfecting and Sanitizing Service to help put customers & employees at ease. These on-site services consist of the application of a disinfectant that
kills germs, bacteria and viruses on identified common surfaces and touchpoints, or the application of a
sanitizer that may be applied to food contact surfaces and that substantially reduces certain bacteria on
identified common surfaces and touchpoints.
They also suggest to review your current First Aid & Safety programs to understand what you may need on hand, what services you would like to begin and ways to keep your employees certifications or skills assessments up to date. See More Information here.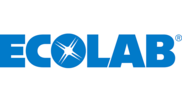 Infection Prevention, Cleaning, Disinfection and Hygine
COVID-19 Cleaning & Disinfecting Guidance for Hospitality
Brand Specific Cleaning Information
---

On March 10, 2020 out of Bethesda, MD - Marriott International Issued a statement on Cleaning Protocols for their properties in response to the COVID-19 pandemic. This included the safety knowledge for associates and guests and proper products to be used. See the complete statement here.

MCLEAN, Va. - Hilton announced a new program to deliver an industry-defining standard of cleanliness and disinfection in Hilton properties around the world. In a first for the hospitality business, Hilton will collaborate with RB, maker of Lysol and Dettol, and consult with Mayo Clinic to develop elevated processes and Team Member training to help Hilton guests enjoy an even cleaner and safer stay from check-in to check-out.
Personal Prevention Measures
---

What is COVID-19?
A virus is a microscopic biological agent that reproduces inside the cells of a living host. Coronaviruses can cause illness similar to common colds, or much more serious diseases. The COVID-19 virus is a new, respiratory illness that can spread from person-to-person. As of Mar. 1, it impacted people in 50 countries. On that day, there were 71 confirmed cases in the U.S., compared to 79,828 in China, 3,736 in South Korea, 1,694 in Italy and 978 in Iran.
Coronavirus is a serious situation, but businesses should also note that according to the Centers for Disease Control, as of Feb. 1, 2020, more than 22 million Americans had been infected with seasonal flu, and 12,000 adults and 78 children have died in the flu season beginning in October.
Click image for full PDF.
CDC Resource Pages - Click image to see full page.
---
COVID-19 PAGE LINKS
---
COVID-19 Fighting Products by the Center for Biocide Chemistries & American Chemistry Council
Interim Recommendations for US Households with Suspected/Confirmed Coronavirus Disease 2019
When & How to Wash Your Hands (U.S. Centers for Disease Control)
In Contact with Someone Suspected of Being Infected?
Preventing COVID-19 from Spreading (U.S. Centers for Disease Control)
Data and Map of COVID-19 Infections in the U.S. (U.S. Centers for Disease Control)
Potential Impact of the Coronavirus on Travel to the US (Tourism Economics)
AHLA: The Facts About Coronavirus (American Hotel & Lodging Association)
Find Local Health Districts in Ohio (Ohio Dept. of Health)
Ohio Dept. of Health Monitoring including Current Cases Reported (Ohio Dept. of Health)
Coronavirus Factsheet: What Travelers Need to Know About COVID-19 (Travelmarket Report)
COVID-19: Is Your Event Covered? (Barbara Dunn, Esq., PCMA)
Can You Cancel Travel Plans Because Of Novel Coronavirus COVID-19? (Forbes)
International Travel Information
Weekly U.S. Influenza Surveillance Report (U.S. Centers for Disease Control)